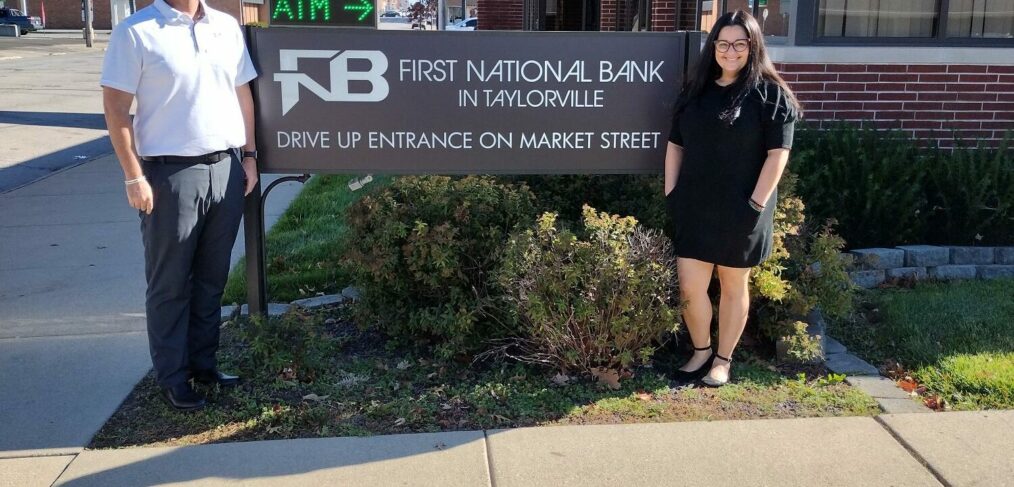 SENIOR CONFERENCE EDINBURG AND SOUTH FORK 11-2023
Joan Saatkamp, Transition Specialist for Edinburg and South Fork, organized a Senior Conference that was held on Friday, November 3rd at LLCC in Taylorville.
The speakers included Jared Beckham, CEO president, and Iliana Wheeler, who is a very energetic Customer Service Representative from First National Bank of Taylorville. Jared and Iliana spoke about opening a checking and savings account and the benefits from doing this. They also talked to the students about building credit, applying for a loan for a vehicle or house, and the information that the students will need when applying.
Kim Eddings, Disabilities Coordinator for LLCC, talked about the process of signing up for classes in the spring, summer, or fall of 2024. (Applying for college) Comparing taking classes on main campus vs. LLCC in Taylorville and other locations to best meet the student's needs. She discussed the necessary information the students will need to provide. She stressed that the students will need to set up a meeting with her in February so that they can discuss classes and class loads.
Russ Hanks, Bob Ridings, discussed the process of buying a used or new vehicle and the information the students will need.
Nathan Nichols, CEFS and Central Illinois public transportation, shared information regarding using public transportation and the cost. He also sent information regarding CEFS and all the resources they have to assist with heating, air, etc. Including the phone numbers and departments.
Kyle Anderson, Willms & Associates, spoke about auto insurance, giving many sample experiences, life insurance (Why they would need this.), home owners and renters insurance (The benefits). He made the point to speak with a person, in person, when looking to buy insurance. He was very energetic and the students gained important information.
10 Seniors from South Fork and Edinburg attended.